What if you could feel like you were on vacation without leaving your home? Since 2001, CMR Outdoor Living has been innovating outdoor space designs to create the perfect outdoor oasis for every homeowner. We service the greater Cincinnati area and tri-state region by offering our custom, high-quality outdoor space options.
At CMR Outdoor Living, designing outdoor spaces is more than just projects and construction. For us, it's about creating designs that are individualized to your specific needs. Considering your ideas and needs is of upmost importance to us, which is why we take the time to really get to know and understand what you want.
Designs can be completed at any time of year, too, so you're never limited when it comes to desired deadlines. It's never too early – or too late – to start planning your ideal space! Our team prioritizes making the process smooth and simple, so you can sit back and relax every step of the way.
We believe that outdoor spaces are one of the crucial components in designing a home, development, or commercial property. CMR Outdoor Living takes care to craft every project with meticulous detail and ensure the outcome is everything you've dreamed of.
The team at CMR Outdoor Living always applies a customer-focused approach. We want you to experience an outdoor space that you can enjoy for years to come.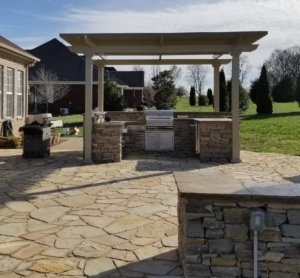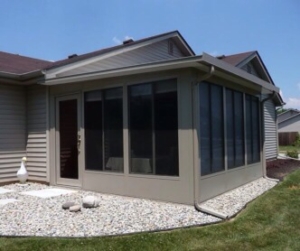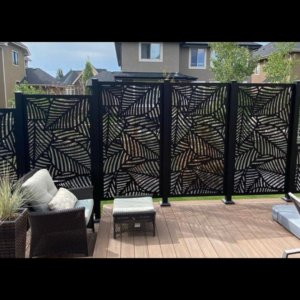 Add Value and Functionality to Your Home
To have a long-lasting outdoor space, you need high-quality items. We intentionally partner with exceptional manufacturers and use the best materials for our clients' outdoor living spaces. This ensures that your products have long lifespans and can withstand even harsh outdoor elements. 
From there, our team members can begin crafting your vision. Our knowledge and experience with outdoor living products means that you'll get the best work possible each time.
If you want to explore the infinite possibilities in your home, development, or commercial property, please don't hesitate to contact us at any time. Begin creating a beautiful outdoor area design with our talented team members today.
What services does CMR Outdoor Living offer?
We craft and install custom decks, deck lighting, hardscapes and pavers, louvered roofs, outdoor kitchens, patio covers, pergolas, poly furniture, polycarbonate roofs (pergola shields), screens and sunrooms and more!